Christmas tree delivered to your door.
Guaranteed completion in 48 hours
Wide selection, lowest prices
Top class Christmas trees
We confirm each order by phone
Choinki z dowozem na terenie Warszawy i okolic
It is characterized by a beautiful, symmetrical shape and dark green color

It has soft, non-stinging needles, 2-3 cm long, placed densely on the twigs, which makes the Christmas tree look wonderful

Is the most durable of all the trees in our offer
Beautiful form – it has a very regular shape and dense, evenly spaced branches

Is characterized by a unique resinous smell

It has green, short, prickly needles up to 3 cm long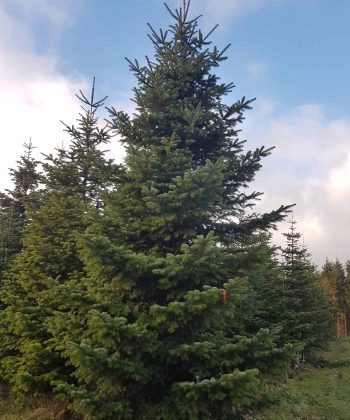 Abies nordmanniana and Picea with dimensions from 3 to 16 meters

Please contact us individually
Ideal for small spaces – height 120-150 cm

We deliver the tree in a pot – there is no need to buy a stand

Is the most durable of all the trees in our offer

It has delicate, soft needles
Ideal for small spaces – height 90-120cm

We deliver the tree in a pot – there is no need to buy a stand

Beautiful color
Characterized by regular shapes

It is very durable just like the Abies Nordmanniana

It has a beautiful citrus scent

Is narrower than the Jodła Kaukaska
Christmas trees can be dressed by our decorators

We can bring ornaments, if you don't have yours

We have a lot of experience in dressing trees

We approach each order individually
Planting and utilization of Christmas trees
If you want, we can plant each tree in a stand

We will set up the tree in a place of your choice

If you don't have a stand use our offer

Disposal is the service of taking away your Christmas tree after Christmas. We dispose of Christmas trees between January 6-16. The date is determined during the order.
Choice of cold or warm white color

Number of lamps: 500 pcs. LED

The lights have a controller so you can choose your own style of lighting 1 of 8 available programs

Burnout of 1 diode does not affect the operation of the whole set
Christmas trees Warsaw
We accept orders for Christmas trees until 05.01. until 11.00, excluding the Christmas break and the New Year's Eve and New Year's Eve.
Delivery time is determined with the customer individually. Delivery is possible within 48h from the moment of order.
The cost of Christmas tree delivery in Warsaw is PLN 40, outside the city (max. 20 km) PLN 50.
When placing orders, you can give a suggested delivery date – choose any four-hour interval from 8 a.m. to 10 p.m., on Saturdays from 9 a.m. to 9 p.m. Each order confirmed by phone. Therefore, be sure to provide a valid phone number. In case of incorrect contact information, the order will not be processed.
Abies Nordmanniana premium
Abies nordmanniana premium in a pot
rooted tree 100-120 cm

250 zł
Mini Picea with decorations in a pot (20-30cm)

55 zł

Christmas tree made

90-110 zł
Order a Christmas tree online
We are at your disposal to help:
+48 690 596 694
We invite you in hours. 08: 00-22: 00
Each order is confirmed and agreed by phone. Please check that the phone number is correct. In the event of incorrect contact details, the order will not be processed.
We also sell wholesale.
We have been operating on the market for many years, thanks to which we have access to the most beautiful Christmas trees. We have reliable suppliers for whom the cultivation of decorative trees is a lifetime passion. Thanks to this, we can offer the best prices and a satisfaction guarantee for your future customers. We invite you to inquire about Christmas trees in wholesale quantities.